How it works
PrizePool is a secure prize-linked banking app. Every $1 you save and spend with PrizePool earns you chances to win cash prizes — including $10,000 every month!
Get rewarded for saving and spending
Bank with PrizePool to earn tickets to cash prize drawings and win up to 100% cash back on eligible purchases
It's a sure win with a 4.25% monthly savings bonus
On top of your cash prizes, you'll earn 4.25% on your entire Stacked balance* — that's 15x higher than the national avg. rate.
Get cash bonuses for referrals
When you refer a friend to PrizePool, both you and your friend win up to 20% of any cash prizes they win!
100% Secure.
No hidden fees. Ever.
Your deposits are held and protected by our partner bank, Evolve Bank & Trust, Member FDIC and are insured up to $250,000. There are no hidden fees and doesn't require a minimum balance to maintain.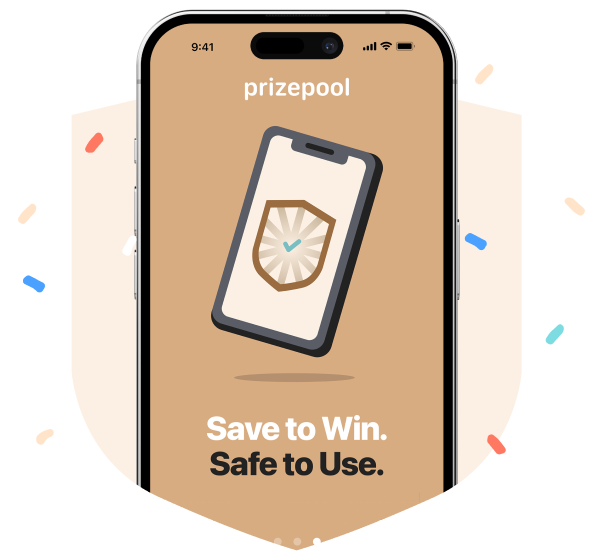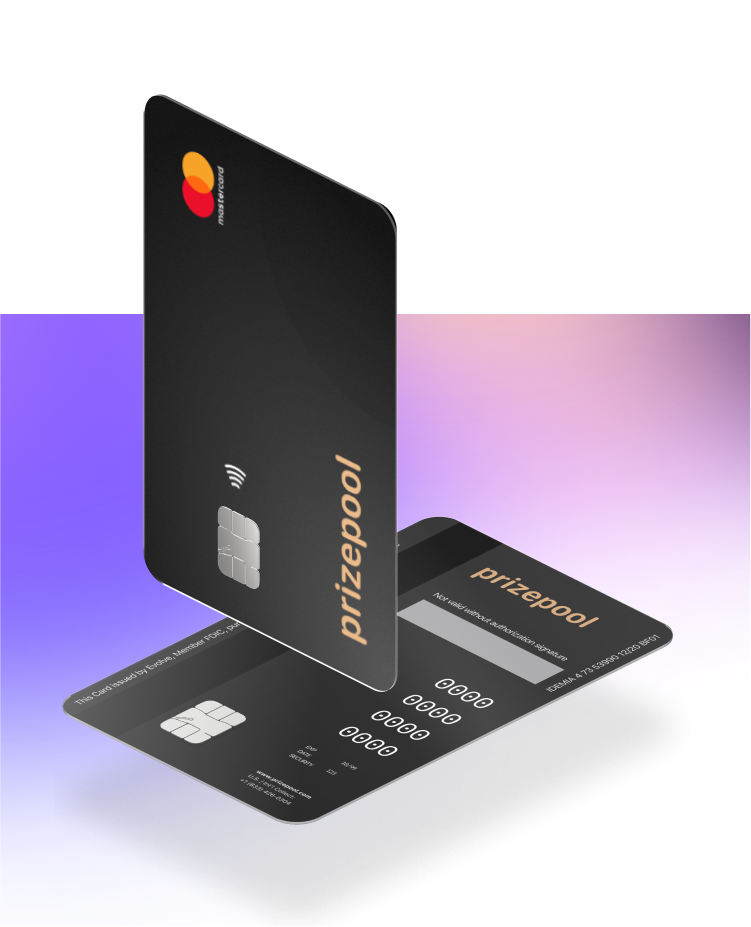 Get Rewarded for Spending
With a PrizePool Debit Card, you can access liquidity from your savings at any time and get rewarded for spending. Every eligible purchase made with your PrizePool Debit Card has a chance of winning up to 100% cash back! You'll also increase your chances to win in our Weekly Drawings by earning 200 tickets for every $1 spent.
Our Top Winners
$10,000
Kun Z.
California
FAQ
01
When is Stacked coming out?
We've started releasing invites for Stacked Early Access in Feb 2023 and expect to fully launch Stacked very soon! Join now to lock in your early access pricing and be first in line for the full stack of benefits upon launch.
02
How does the 4.25% Stacked savings bonus work?
The Stacked savings bonus refers to monthly payments from PrizePool equal to a 4.25% annualized return based on the available balance of the account.
03
Do I have to pay for Stacked to use PrizePool?
No. All PrizePool members can enjoy PrizePool's benefits without having to sign up for Stacked. Please refer to this chart to compare the benefits between PrizePool and PrizePool Stacked.
04
What is the total cost of a Stacked membership?
Members can enjoy all of Stacked's benefits for only $10/month, billed annually ($120/year). There are no hidden fees, no extra charges, and no minimum balance required. Early access members enjoy a discounted rate of $8.25/month, billed annually ($99/year) for supporting Stacked early.
05
Are my funds safe with Stacked?
Absolutely! All PrizePool deposits are held with our partner bank, Evolve Bank & Trust, Member FDIC, and insured up to $250,000.
06
Will I be able to deposit and withdraw money any time with Stacked?
Yes, your funds remain liquid while in Stacked. You can deposit and withdraw at your discretion your available balance.
Tip:
You can request Level 2 withdrawal limit for accounts over $10,000. Contact Support for more details.
07
Can I cancel my Stacked membership at any time?
Stacked members are able to cancel their membership at the end of the 12-month period. Upon cancellation, your account will revert to the regular PrizePool experience, which earns a 0.3% savings bonus.