Our Top Winners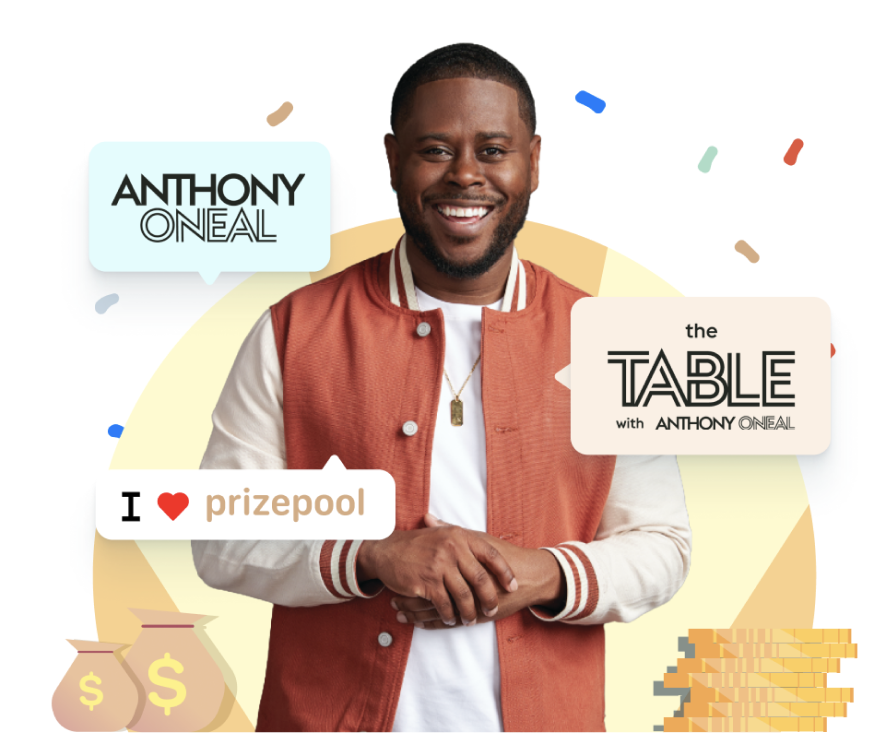 Download PrizePool
There's only winning on this side. Download PrizePool to start saving and winning cash prizes with us today!
Scan QR code with your phone to download.
How it works
1
Open a PrizePool account and start saving
Every $1 in your PrizePool account earns you 1 ticket per day (e.g. every $100 saved earns 100 tickets per day and 700 tickets per week).
2
Weekly chances at winning
All of your tickets will be automatically entered into our weekly drawing where you get a chance at winning one of 10,000+ cash prizes including a $10,000 Grand Prize every month.
3
It's a sure win with a 0.30% fixed Savings Bonus
Whether you win a prize or not, your savings are always guaranteed to earn 0.30% Annualized Savings Bonus. Did we mention we pay this out monthly?
100% Secure.
No hidden Fees. Ever.
Your deposits are held and protected by our partner bank, Evolve Bank & Trust, Member FDIC and are insured up to $250,000. There are no hidden fees and doesn't require a minimum balance to maintain.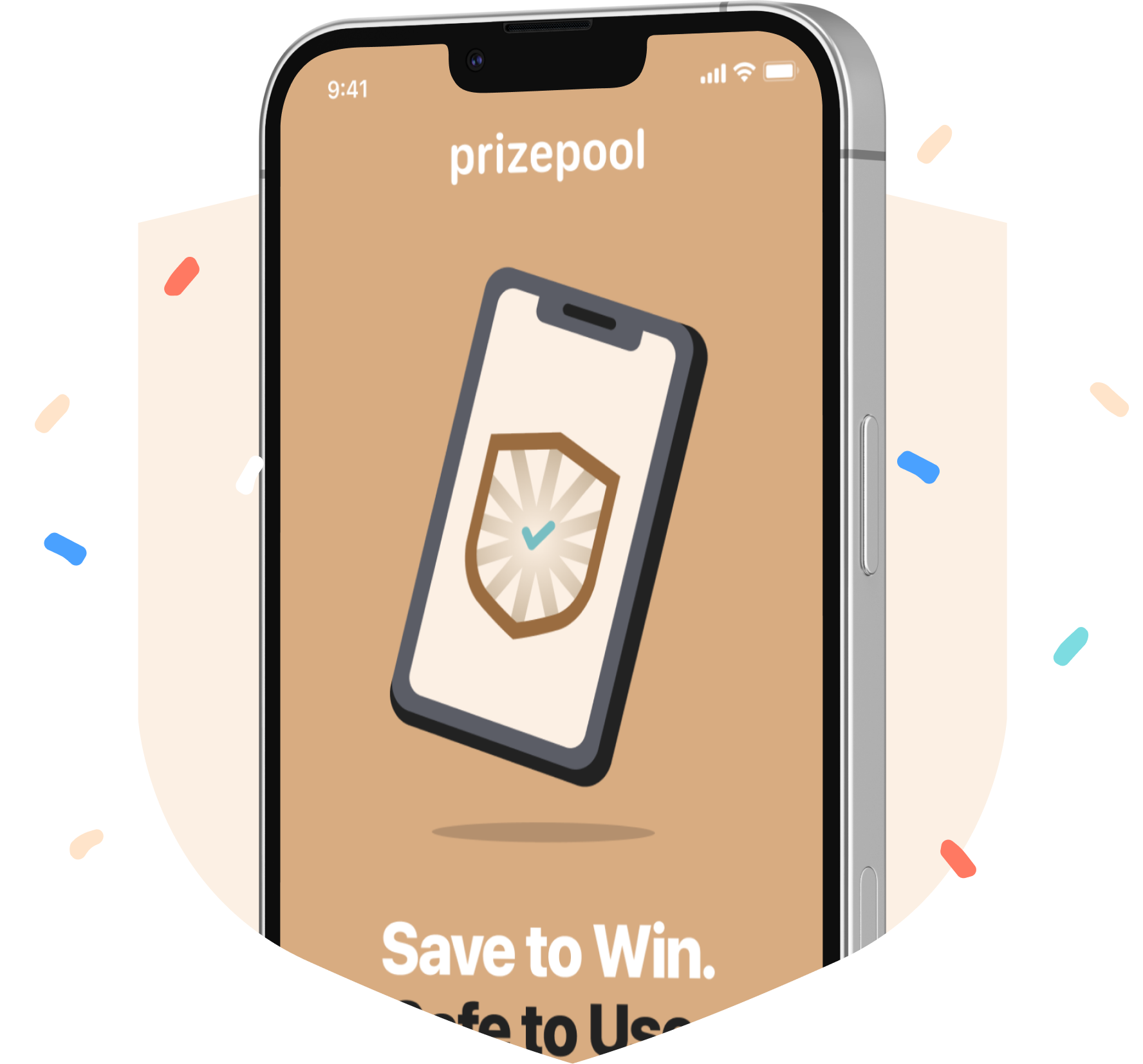 Get Rewarded for Spending
With a PrizePool Debit Card, you can access liquidity from your savings at any time and get rewarded for spending. Every eligible purchase made with your PrizePool Debit Card may be reimbursed! You'll also increase your chances to win in our Weekly Drawings by earning 30 tickets for every $1 spent.
Hear straight from our customers
PrizePool has thus far exceeded most other savings account APYs and added an element of excitement with weekly drawings.
Stanley
PrizePool customer
We have been big fans of Prize-Linked Savings for a long time, and believe it has the potential to reshape savings habits in America.
Nellie and Max Levchin
Partners at SciFi VC. Max is also CEO of Affirm and Co-founder of PayPal.
The great thing about this app is it's like playing the lottery without having to lose any money in the process. Even if you don't win a prize on a given week, you still get a savings bonus.
The premier high yield savings account…
FAQ
01
How much do I need to deposit to my PrizePool account to get started?
Any amount! Even $1 saved will earn you as many as 28 tickets to enter in the prize drawings. You could even win the $10,000 Grand Prize!
02
How does the 0.30% Annualized Savings Bonus work?
Each PrizePool customer receives monthly payments from PrizePool equal to a 0.30% annualized savings bonus based on the available balance of their account. Your monthly payment is calculated as follows: (Average Monthly Balance x 0.30%) x (# of Days in the Month / Days in the Year).
03
What are my odds of actually winning a cash prize?
The odds of winning a prize depend on two factors:
1.
How many depositors there are
2.
How many tickets you have accrued. Remember that every $1 saved in your PrizePool account earns you 1 ticket per day (e.g. $100 saved earns you 100 tickets per day and 700 tickets per week).
04
How do the weekly drawings work?
1.
At the end of the week, we mix all the tickets together and randomly pick the winners - starting with the largest prize amount (by value) and then down the list of prizes by prize size value.
2.
Once the first winner is picked, we then remove the rest of that winner's tickets from the drawing since a customer can only win one prize per drawing.
2.
After the winner's tickets have been removed, we proceed to pick the next largest prize based on denomination.
4.
We continue steps 1-3 until all the prizes have been awarded.